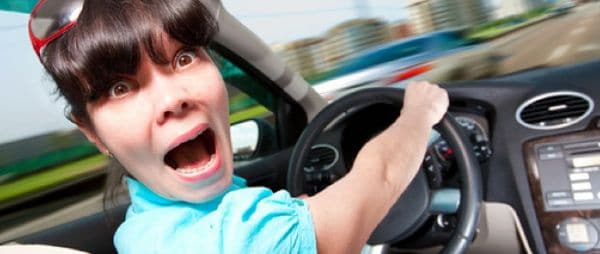 Most drivers on the road don't think very much about accidents on a daily basis. But here at our
Needham Collision Center
we see many vehicles towed in that were involved in accidents that could have been avoided.
One of the best ways to avoid an accident is to practice defensive driving. So the team at the
Muzi Collision Center
has put together our top 5 defensive driving tips to help keep drivers safe.
1.
Always Have An Exit Strategy
- when driving you should always know where safe harbor is located and have an exit strategy to get there. For example, when you are driving down the Mass Pike, you should know where you can pull off in case of a sudden stop. Whether it is another lane, the breakdown lane or off the road always have an exit strategy.
2.
Maintain Optimal Road Position
- when driving you should be sure to maintain awareness of your road position and try to drive in the safest possible location. For example, you should avoid being in other drivers blind spot and maintain a safe 2-3 second gap between you and the driver in front of you. Following these two simple tips will drastically minimize your chance of an accident.
3.
Properly Maintain Your Vehicle
- it is a simple tip, but one that is far too often neglected and far too often the cause of an accident. From regular
oil changes
to appropriate tire pressure, fluid levels,
winter tires
, and tires with adequate treads be sure that your vehicle is properly equipped to handle every season in Massachusetts.
4.
Keep Your Headlights On
- having your headlights on during the daytime can provide other drivers with a better awareness of your location and help decrease the risk of an accident. With the increase in daytime running lights many drivers now have their headlights on at all times. But if you do not have automatic running lights, be sure to keep them on whenever you are driving.
5.
Remember Good Ole Driver's Ed
- we know it was a long time ago, but they taught us some important basics. Make sure that you keep your seat upright, your seatbelt buckled, your hands at 9, and your eyes on the road and off of your phone.
If you follow these tips, you will have a much better chance of avoiding a visit to our
Needham Collision Center
. But if you do have to visit the Muzi Collision Center our contact info. is below.
Muzi Collision Center
Route 95 to Exit 19B
Needham, MA 02494
https://www.muzicollisioncenter.com