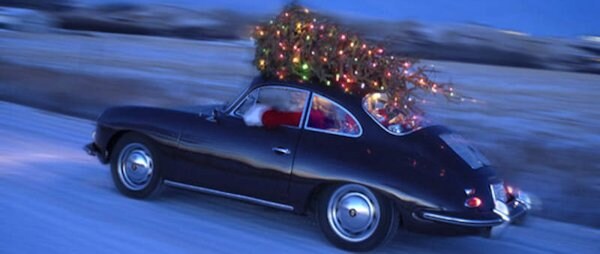 The holiday season is officially upon us and that means packing up the kids and cars and hitting the, often crazy, always busy Massachusetts roadways. In addition to packing the right clothes and enough snacks and entertainment for the haul, it is important to check your car thoroughly before hauling down the Mass Pike or I-95.
Our
Needham Collision Center
has come up with 5 helpful safety tips for drivers this holiday season. So here we go...our first blog post!
1. Check Your Battery
- It is a sad sight on a cold New England Winter evening. A car pulled over in the breakdown lane with hazard lights on. Don't let this happen to you. Before heading out on your holiday journey the
Muzi Collision Center
recommends that you check that your battery is in optimal working condition. Make sure all of the connection are sound, there is no corrosion on the battery and, if it is 3+ years old, be sure to have it tested.
2. Fluid Top Off -
Before hitting the open roads be sure to perform a comprehensive fluid check. Make sure your oil has been recently changed and be sure that you have enough wiper fluid to handle a slushy salty roadway, otherwise it could be a long trip.
3. Phone Chargers
- Be sure you have the appropriate phone chargers for both you and your family members. Not only is a dead phone inconvenience, it can also be dangerous in an emergency situation.
4. Check Your Tires
- If you have Summer tires, now is the right time to change them over. Winter tires are better equipped to handle roads at colder temperatures as well as other more challenging conditions. If you are not switching out your tires, be sure that the tread depths on your current tires are sufficient.
5. Pack an Emergency Kit
- Be sure that you have everything you could possibly need in case of an emergency. A flashlight, some food and water, and warm clothing is good start. Jumper cables, and flares can also come in handy.
The
Muzi Collision Center in Needham, MA
wishes everyone a happy and healthy holiday season. Hopefully, these simple, but important, holiday driving tips make navigating the highways and byways of Massachusetts a little easier.